Your hotel on Lake Garda – with pool and lake view
An enchanting lakeside hideaway
From the location to the rooms, from breakfast on the terrace to an evening drink, every room will make your wishes come true – we promise! We would be delighted to welcome you to Villa Capri directly on the shore of Lake Garda and wish you a magical time at our hotel in Gardone Riviera!
The soft colours matched to the blue of the lake and the stylish furnishings create a warm atmosphere that will immediately enchant you during your stay in our rooms at Villa Capri. The soothing sounds of the lake will lull you to sleep, and the sunshine will kiss you awake. How about spending a morning relaxing here at our hotel on Lake Garda – perhaps by the pool with a lake view? Afterwards, why not take a refreshing plunge in the lake or the pool, followed by a luscious breakfast out on the terrace? Look forward to picture-perfect holiday moments!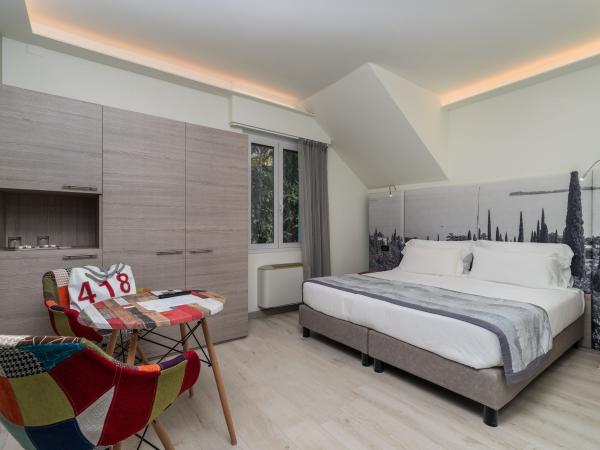 from
€195.00
per room
incl. breakfast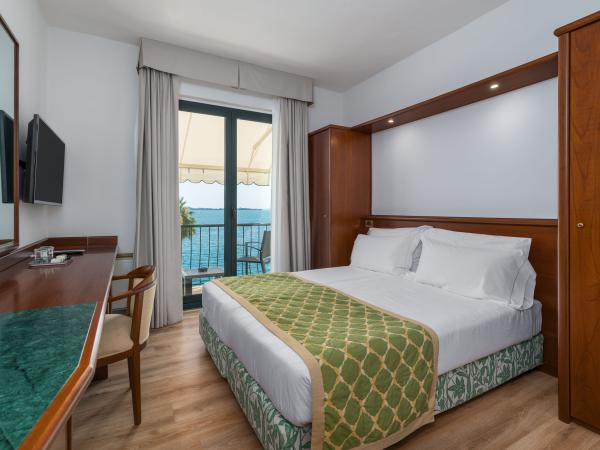 from
€260.00
per room
incl. breakfast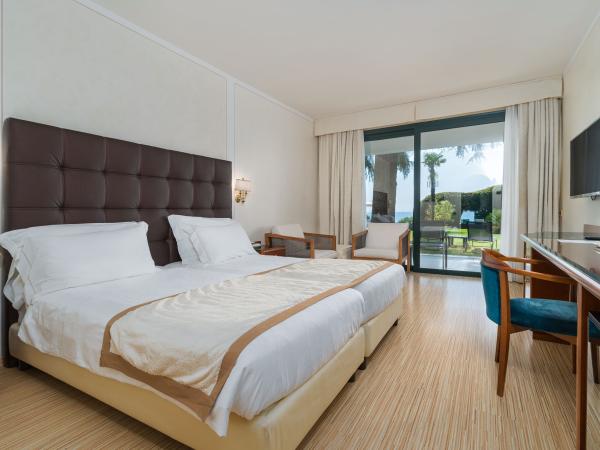 from
€285.00
per room
incl. breakfast
from
€305.00
per room
incl. breakfast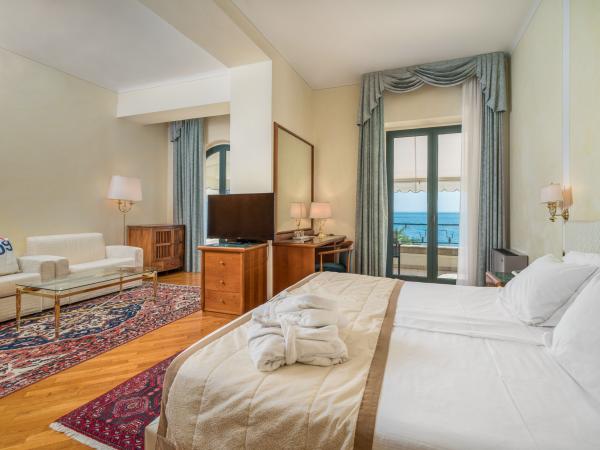 from
€330.00
per room
incl. breakfast
An indulgent breakfast directly by the lake
Your day at our excellent bed and breakfast in Gardone Riviera begins with a delicious selection of culinary delights. The rich spread of fresh and regional delicacies will give you the perfect energy boost for a fantastic day at the lake. Villa Capri's top tip: Enjoy breakfast on the sunny terrace with views of sparkling Lake Garda – and get your day off to a truly magical start. You'll feel the gentle breeze on your skin and hear the soft whispering of the waves while you delight in this special moment.
Villa Capri is the ideal starting point for exploring the myriad possibilities around Lake Garda. Today, you could enjoy a boat ride on the lake and visit the picturesque villages on its shore. Or explore the surrounding mountains and nature parks on a hike or bike tour. Or a trip to Sirmione and the Grotte di Catullo archaeological park? Whatever you feel like, Lake Garda will make your every wish come true!
What makes this hotel on Lake Garda with pool and lake view so special is its fantastic garden. The park with its manicured lawns and stunning trees reaches from the hotel door all the way to the lake shore. You're sure to find the perfect spot to relax in here. And we simply have to share our Villa Capri relaxation tip with you: Upon request, we can arrange for you to enjoy a soothing massage in the pavilion, which is hidden in the park and offers a gorgeous view of the lake. As you gaze at the sparkling waters, feel the warm oil and massage techniques make your tired muscles sigh with joy. And there you have it: holiday bliss.