Companionable enjoyment
Villa Capri's bistro and bar
Villa Capri's bistro is the ideal place to spend companionable hours with family and friends or simply savour the moment with a glass of fine wine and a little something tasty. The warm, welcoming atmosphere exudes cosiness, while the view of sparkling Lake Garda creates an extraordinary setting. Take a seat on the large sun terrace and bask in the view of the lake while the attentive team take care of your every culinary wish.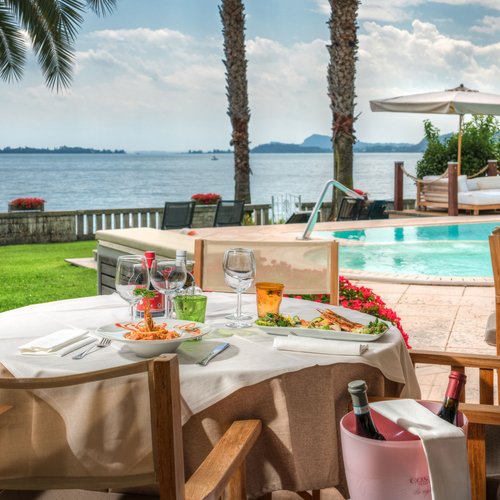 Our bistro will whisk you away on a culinary journey that celebrates the rich variety of Italian cuisine. From light bites to exquisite starters and refined mains, our menu offers something to suit all tastes. Whether it's a delicious lunch or light dinner, chef de cuisine Mattia and his team create exactly what your palate desires. Pair it with a glass of fresh white or velvety red wine from the local area and a cheerful chat, and enjoy the company of the azure lake. We Italians have a name for this feeling of immersing yourself in the moment: "Dolce far niente".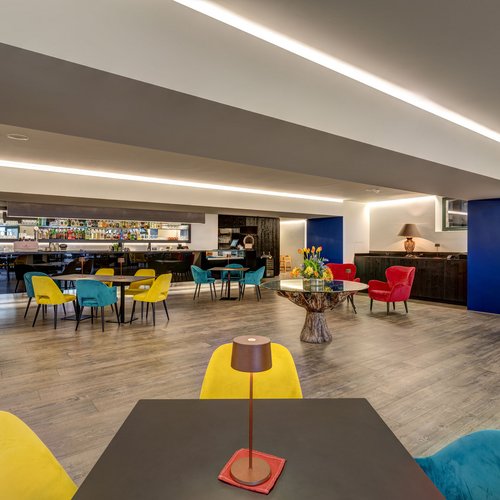 Our bar is the perfect place to bring the evening to a close in a stylish ambience – or begin an enjoyable evening with a laid-back aperitivo! Experienced barkeepers Sebastiano and Nadir will magic up exquisite cocktails or find you the ideal wine to match your mood. All that's left for you to do is make a toast to an unforgettable stay at Lake Garda. Cheers!